Brownsons, your local decking specialist
---
All aspects of decking, from traditional timber to zero maintenance composite decking and more!
We pride ourselves on offering a hassle free and affordable service where customer needs always take priority, as do excellent quality workmanship and operating to modern standards. We are confident that we can meet all your requirements on your next garden design and installation project and also exceed your expectations when it comes to quality and affordable bespoke garden designers in Greater Manchester.
We provide a range of services including:

Traditional timber decking
Timber decking solutions, from landscaping features to commercial social areas. A great and cost effective way to entertain or improve your business or garden

Composite decking
Composite Decking is completely maintenance free. As a decking option it's an upgrade in itself. None slip too.

Bespoke structures
Bring the indoors outdoors! These enclosed creations are totally tailored to your needs, perfect for bbqs firepits and bars, covered seating areas to relax or hot tubbing!

Garden bars and huts
Fancy having your very own ' gin club' then we have the perfect solution. Our bespoke tailored bars are fantastic for socialising

Bespoke screens
Transform your old fence or wall and add personality to your surroundings with Brownsons bespoke screens and fencing service.

Landscape design and development
Bespoke design and installation projects to put the wow factor in your garden
Ever wondered whats underneath your decking? At BROWNSONS we pride ourselves in our preparation. Our FRAMES are a cut above the rest! To get a perfect decking or socialising retreat choose BROWNSONS DESIGN AND INSTALLATION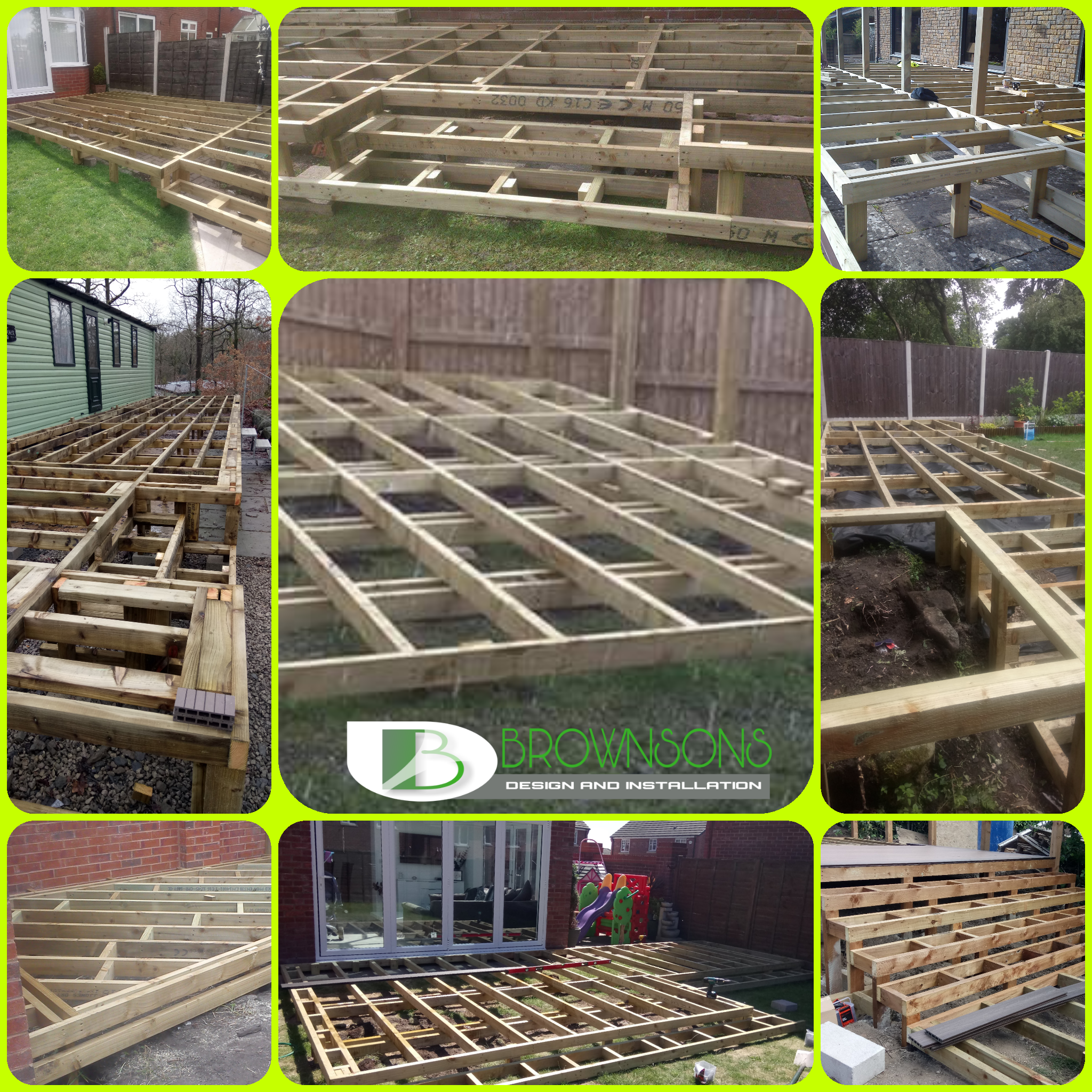 Our
Philosophy
Our mission is to go above and beyond the ordinary and create wonderful designs and spaces. We provide the residents of Greater Manchester with a no hassle garden design and installation service where all work exceeds expectations, meets deadlines and offers excellent value for money. We work very closely with our clients to ensure complete customer satisfaction.
Website designed and created by New World Digital Media
Garden Design and Installation in Greater Manchester